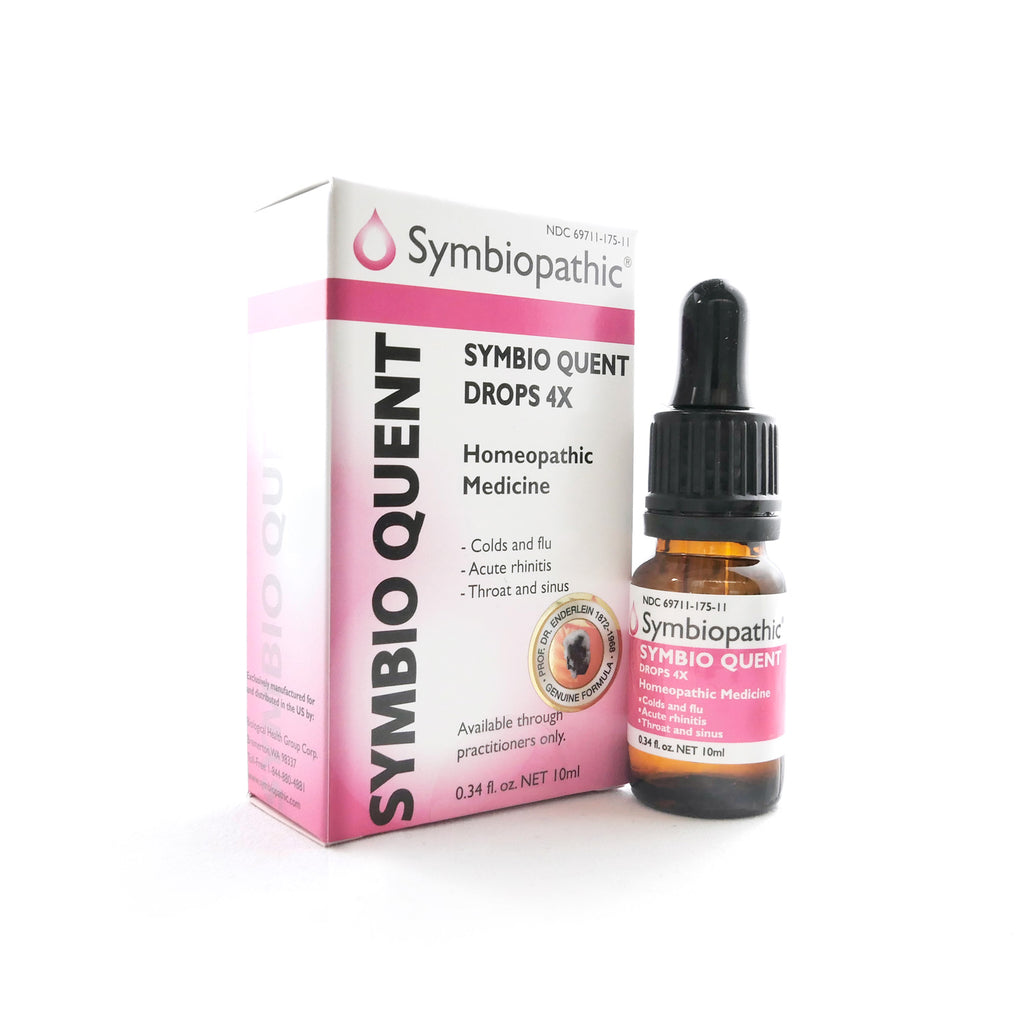 INDICATIONS: 
Quentans is indicated for treatment of all types of acute and latent viral infections, which belong to the influenza- and herpes groupe, including colds, flu, inflamed nasal passages, pre- and post-influenza neuralgia, Herpes simplex and genitalis, Herpes zoster, laryngitis, sinusitis, eczema. 
SUGGESTED ADDITIONAL THERAPY: 
Use of bacterial remedies such as Subtilis, Firmus or Mycobactin S is recommended with Quentans to help boost the immune response during viral infections. Quentans also works well when combined with the Penicillium remedies Notatum and Roqueforti to help resolve bronchial, chronic urinary tract and intestinal problems. 
A combination of Quentans and Notatum as represented in the nasal spray of Symbiopathic is highly effective against colds and flu. 
PRACTICE TIPS FROM GERMANY: 
Apply Quentans drops locally on sores caused by herpes zoster, simplex or genitalis. 
Quentans is the medication of choice and extremely successful for treating influenza patients. It can address all forms of the virus, including severe cases where nothing else seems to help. When a flu patient comes to our practice or we need to make a house call, we inject Notatum and Mycobactin S, and administer Quentans drops. The patient takes the drops lingually and holds them in their mouth for as long as possible before swallowing so that the remedy works via the mucous membranes immediately. We recommend 5 drops of Quentans and Notatum every hour on the first day, followed by 5 drops 3-4 times per day until the flu is gone. 
Cave: Quentans should not be used within Mucor simultaneously, as they are antagonists. 
March 21, 2017
Jessie Jin